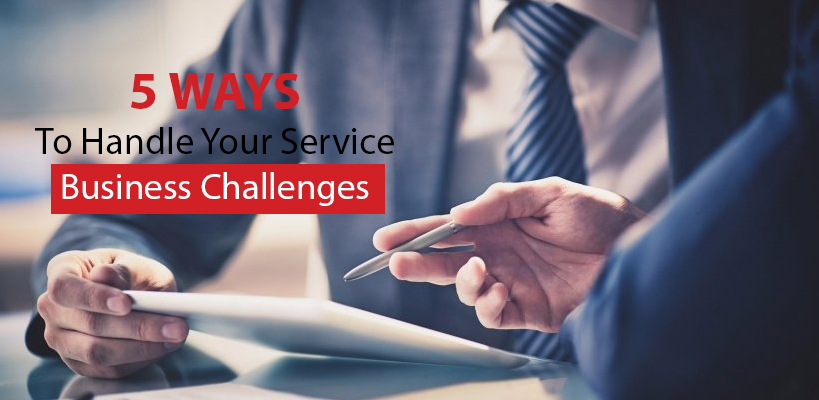 Service companies come with many challenges. You need to make sure your customers keep on using your service. From the friendliness of the staff members to the manner in which the service is delivered, everything counts. Therefore, you have to continuously watch out how the service business solutions are changing, and the need for your organization to adapt.
Let us look at ways to overcome challenges in a service business.
Maintain Collaborative Work Environment
Lack of collaboration contributes to many issues resulting in delivery of poor quality service. Collaborative work environment improves the overall productivity of the team. The use of modern field service management software enhance coordination across teams.
Similarly, the experience of the entire team helps all members learn from it, and increase their service efficiency. You also need to reward your employees, so they remain motivated, and perform their jobs to the best of their abilities.
Deliver as Per Client's Expectations
Service business revolves around customer satisfaction. Unhappy customers result in loss of repeat business, severely impacting cash flow, and your brand's reputation. Therefore, it is important to understand and exceed client expectations.
Whenever you are adding a new client to your clientele base, you must understand the expectations upfront. The lack of clarity is one of the reasons for resentment and dissatisfaction among customers. Always communicate to your client if they have to pay extra for any value added services.
Scalability and Customer Account Management
A company keeping its customers happy is bound to see expansion. However, sometimes businesses fail to deliver with increase in customers. The quality of service deteriorates, leading to loss of business. You can rely on a field service management software to help you stay organized, and keep clients' information centralized and quickly accessible.
Besides the regular scheduling and dispatching, it also takes care of customer management. For example, if the software can integrate accounting packages like QuickBooks, it will come in handy to transparently manage the financials.
Follow A Tech-Savvy Approach to Delivering Service
The use of technology helps improve your service efficiency. For example, the use of smartphones and tablets by your staff enables them to better communicate with each other. The ability to instantly generate quotes and get them signed by customers ensures transparency.
Your technicians can get on site approvals of new service appointments from the customers. Automatic notifications lets the customers and your management keep track of the field technicians progress.
Selection of the Right Field Service Management Software
Selection of the right field service management software plays a significant role in improving your business efficiency. There are many options available when it comes to selecting an FSM software. However, you need to look at your business requirements and how the software will improve your service efficiency.
The technology keeps changing at a fast pace. Therefore, you must choose a software which provides you with the latest features. For example, the ability to track traffic to find the shortest possible route can come in handy when attending to a service appointment during rush hours.
On top of finding a solution partner who can provide latest technology features, you also want someone who listens to their clients' feedback. They can use this feedback to continuously enhance their product with what the business owners need, not what the software company thinks may work.