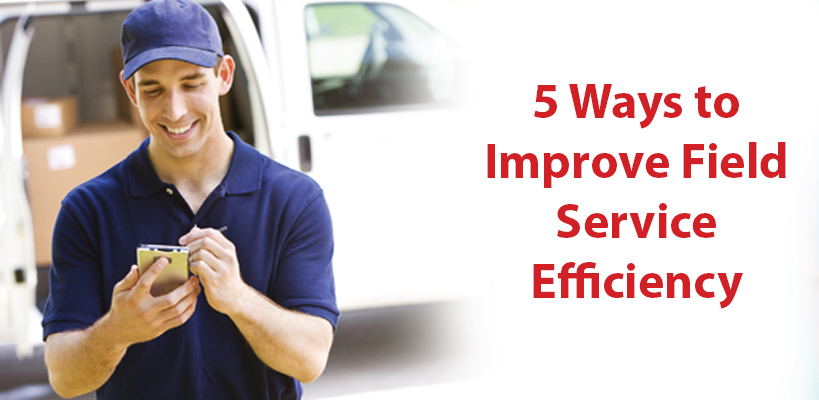 Business organizations always want to deliver the best customer service. However, they also need to improve their staff's field service efficiency. The management of field service efficiency helps increase the quality of the customer service. The field service management involves agility, requiring you to quickly scramble your resources to the most critical service points.
Let us have a look at ways to improve the field service efficiency of your technicians.
Communication Improves Field Service Efficiency
Technology is changing the world in unprecedented ways. The ability to remotely work on tasks has made the workforce a lot more independent, and efficient. They do not need to make phone calls for every small piece of information. The use of a modern field management software makes the information easily accessible to the technician. Therefore, you must introduce tools which would facilitate your task and make it easy for them to access tools online including documentation related to the tasks to perform. For example, service location flags or notes for required tools can provide crucial information. Instant mobile access to vital information can help improve first-time fix rates, a critical success measure within the service industry.
Valuable Service Insights
The use of field service management software provides a lot of valuable information to a service business. A service business's management can collect data like asset & vehicle tracking, and scheduling to improve its field service efficiency. The managers of the technician can optimize the time spent on each site. They can also get access to vital information for making key business decisions. These insights can provide information on historical service locations to do quick preventive maintenance tasks like routine service or filter change. The data collected enables the business organization to identify patterns, and work on areas needing improvement.
Enhance Productivity and Workflow
The availability of actionable information on-the-go can help improve the workflow of a service organization. Field service managers can determine the location of their technicians and accordingly assign them work. The field service managers can optimize the routes. They can also automate the scheduling system to compare routes while taking care of different bottlenecks which might slow down access to a particular service site. They can also improve field service efficiency using the shortest possible routes to service sites.
Train Technicians to Act as the Knowledge Resource
Your technicians are a representation of your organization. The level of knowledge they possess, will go a long way in establishing your company's technical proficiencies as a service oriented organization. Therefore, trained technicians play an important role in improving the field service efficiency. Your technicians must not only possess the desired technical knowledge but also the basic courtesies of delivering customer service excellence. Your technicians must be instilled with a humanized approach towards customer service, listening carefully to the problems, and providing emphatic solutions.
Use Customer Service and Dispatching Functions to Your Advantage
You can also use the tech support's route information to improve your field service efficiency. One way of doing that is giving customers discounts if they get services at off-peak times. Or, you can also offer discounts to your customers if they are willing to let your technician work on a time your company prefers. This way, you will be able to optimize routes and cut costs for your field agents while providing more affordable services to your customers.