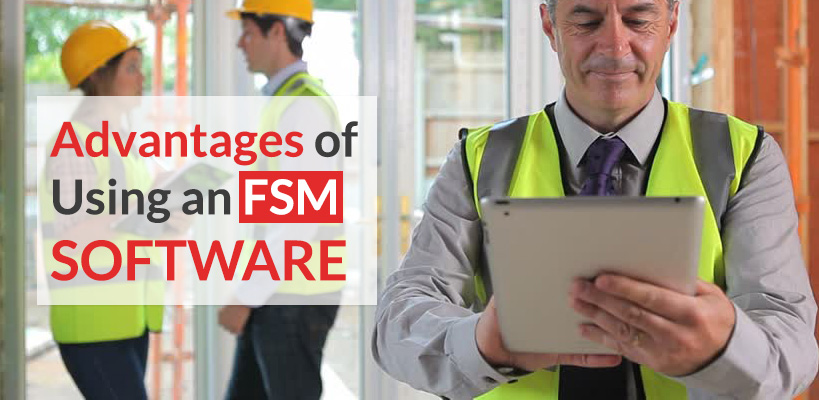 There are many benefits to using FSM software for business. The quality of the field work is paramount to customer satisfaction. The information mobility, better collaboration among the staff, and coordination helps increase field service efficiency. A service business with technicians on the road can take advantage of FSM software.
Let us take a look at some of the benefits.
Powerful Features
The new generation of FSM software offers many valuable features to businesses. The integration of CRM functionality lets you manage relations with your customers. Add custom forms and fields as per the unique nature of your industry. You can make amendments to service locations, invoices, work orders, and any other screens. A feature-rich FSM software takes care of attachments and asset tracking in various service locations. It lets you define and prioritize service zones, and share live updates directly from the field. Similarly, the ability to instantly generate quotes and deliver them electronically leaves a professional image upon your customers.
Easy Management of the Field Service Operations
Service businesses perform the majority of activities outside the office. However, automation of all those activities takes an understanding of the day to day operational tasks. One of the benefits of using FSM software for a business is the automation of these processes. For example, the installation of an electrical appliance at a customer premise involves a series of sequential events. An electrical technician provides power to the device. An installation technician ensures the equipment is delivered and installed as per the instructions. The complexity of equipment installation can vary from one type of machinery to another. However, the FSM software lets you coordinate all the events in sync with the installation requirements.
Remote Real-Time Monitoring of Workforce
It takes a lot of human resource management to deliver exemplary customer service. It comes down to the ability of a service business to proficiently manage its service technicians. An important part of selecting an FSM software is its ability to help you better manage your resources. Once you dispatch your teams to different locations, the software lets the head office stay in touch with all the technicians. You can monitor work progress continuously and promptly send your service technicians to customers' premises.
Integration with Back Office Systems
One of the benefits of using FSM Software for a business is integration with different back office systems. This approach helps you streamline processes and reduce the workload. For example, many field management software vendors let companies integrate their software with their accounting systems like QuickBooks and Sage. View all your vital financial information from within the FSM software to set their business priorities right.
Keep a Tab on Costs
Advanced field service management software comes with built-in checks. These controls let you keep track of costs and prevent them from exceeding assigned limits. You can give your clients service cost estimates after assessment, but they remain subject to approvals. For example, you can designate a field service agent with the rights to approve tasks before commencing work. Furthermore, you can also choose to let your agents generate quotes and get on the spot permission from the client.
FSM software plays an important role in field service management. However, company managers do not have the time to try each FSM software available. Therefore, it is important to choose software which best suits your company's requirements. Make sure to clearly draft your business needs and compare the benefits of using each FSM software.
Get in touch with us today to get a free demo of Opermax Field Service Management software.